Stephen Fewell - Guitarist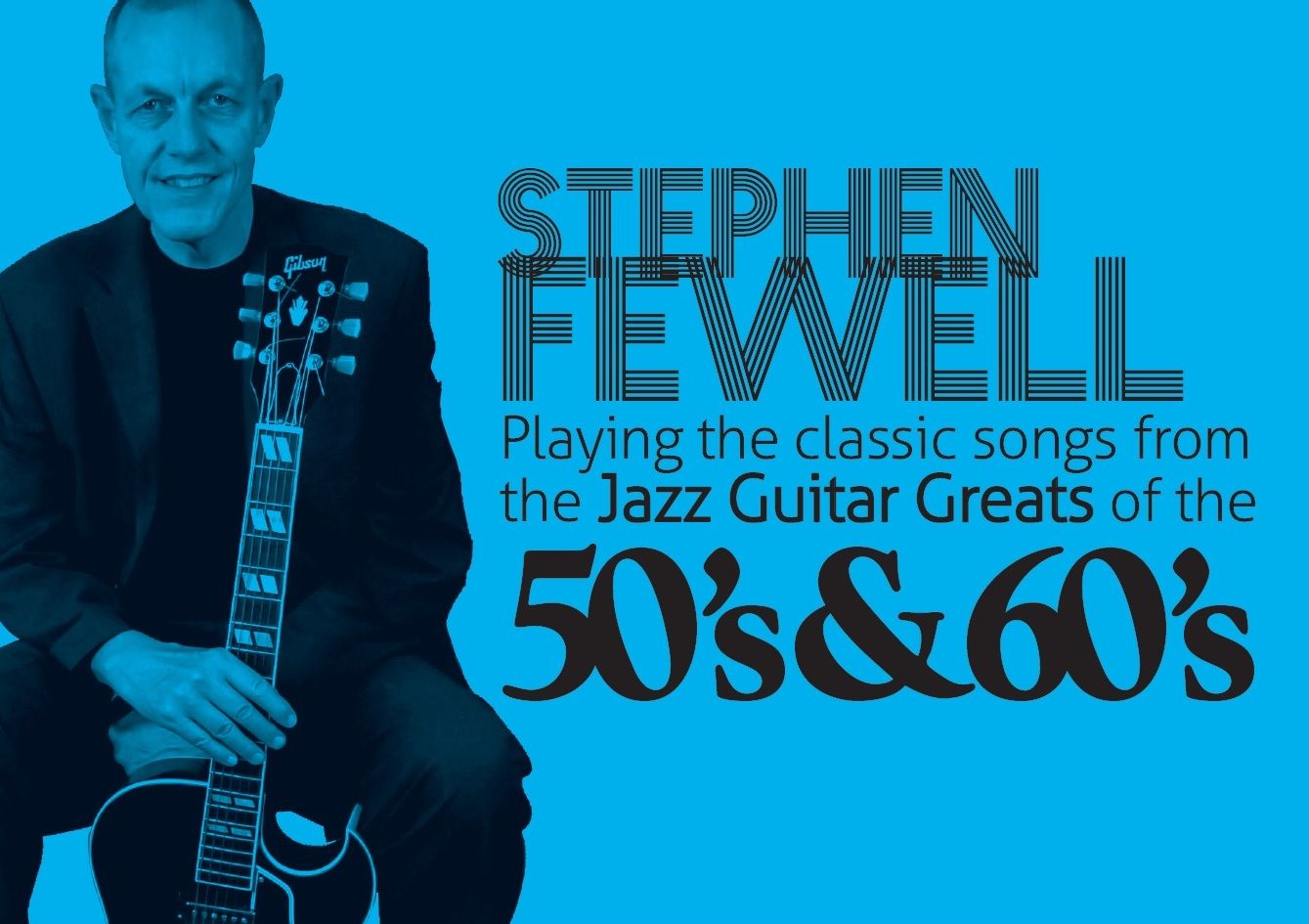 Touring musician, having played in Australia, China, the UK, Sweden & Singapore.
 Featured  performer on Kanal Jazz out of Paris France, Blue Pie Records artist - http://www.bluepierecords.com/artist/stephen-fewell/
Writer of production music for Adrenaline Recordings, TV/radio adverts picked up in Spain, Japan and Hong Kong and 2017, music selected by Canale Italia television network for a local TV drama with the songs released in Italy.
Discography
Various songs have been played on Kiss FM UK, Solar Radio UK and EU with "That's How You Like It" rising to number 20 on the Solar Radio music charts.
"Disco Sunrise" released last year on Public Records out of the UK harks to the Salsoul days of unadulterated disco.
Songs have been included on the German compilation cd "Traex.de – Jazz Trip Hop", as well as Germany's "Pure Music" compilation, with DJ Hektor Thillet including a song on the 2012 compilation "THE SAVVY AND THE CHIC" vol.7.
"Sooner or later one must surrender to Stephen Fewell's lounge disco with strong references to the likes of Salsoul orchestra and the whole orchestral disco era in the later half of the seventies. Old enough to have experienced Studio54? Close your eyes and you can probably relive Bianca Jagger riding in on that white horse. " Reviewed by Timberman - Editors Pick, http://ccmixter.org/people/stephenfewell
""Disco Sunrise" released on Public Records out of the UK harks to the Salsoul days of unadulterated disco, and does the genre justice." - available at www.traxsource.com/artist/36465/stephen-fewell & www.amazon.com/Like-A-Sunrise/dp/B00442M1PM
TV & Radio Production Music available from Adrenalin Sounds Recordings - www.adrenalinsounds.com